CHiA BiRDS – awaken the gods. #organic #vegan 250 ml in a glass bottle – undeniably the finest way to enjoy your drink. In a glass bottle, the delicate flavors of CHiA BiRDS are at their purest on the lips. The bottle was designed to mimic the precious and balanced liquid inside. Precious contents have no reason to be hidden – it's a unique enjoyment to twist the bottle while daydreaming and admire the floating chia seeds in the sexy glass bottle of CHiA BiRDS. Every chia seed as light as our everyday thoughts should actually be.
Order your ration of CHiA BiRDS easily in our shop right here and now!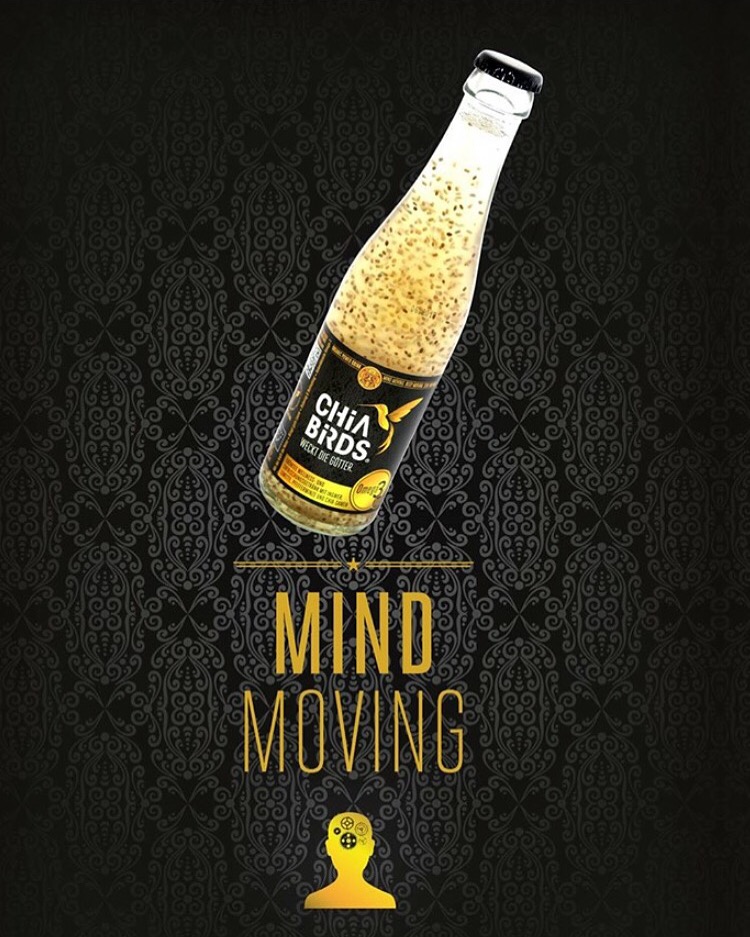 If you have ideas, tips, or suggestions for improvement, we would be happy to have your input: office(at)organicpowerdrink(dot)com – we are closely connected with our community and pay close attention to all of your input.